March 2023
A SPECIAL ANNOUNCEMENT TO ALL SUBSCRIBERS FIRST!
 
A 
'CELEBRATION OF LIFE' 
FOR 
OKEFENOKEE JOE
WILL BE ON APRIL 22, 2023
EARTH DAY!
AT 
EDISTO ISLAND SERPENTARIUM
SOUTH CAROLINA
 
DETAILS IN NEXT MONTH'S NEWSLETTER
 
Welcome to the official Okefenokee Joe Enterprise newsletter March edition. This is a transcript from Okefenokee Joe's series of recordings "Swampwise Secrets, Songs, And Stories From The Land of the Trembling Earth".  This is an excerpt from Volume ONE:
SWAMPY THE DOG SKEETER THE CAT AND ME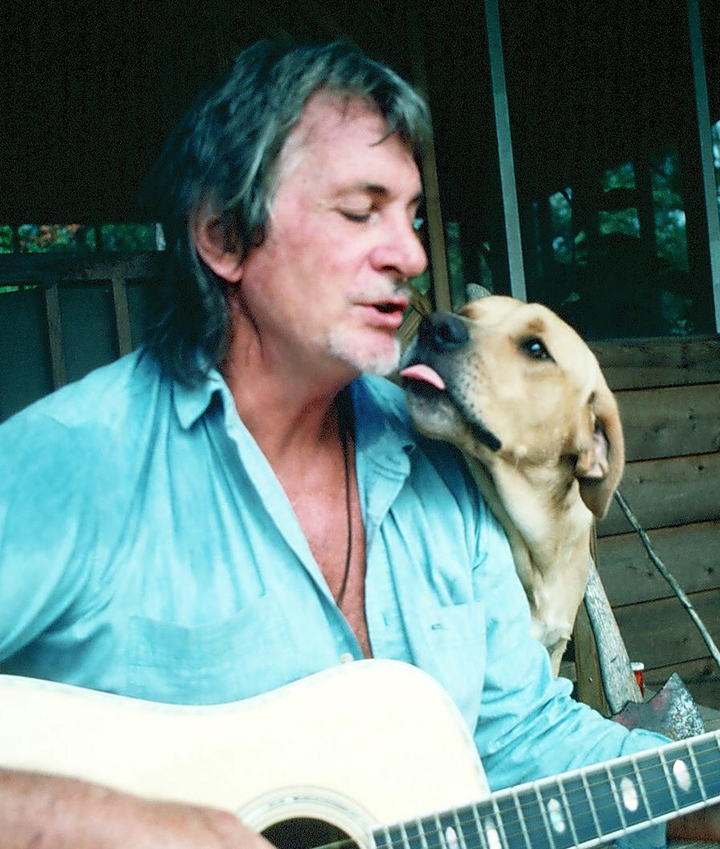 I called him "Dog"!  I didn't know what else to call him.  He wandered into my camp in The Everglades National Park in South Florida one evening, just after dark, wagging his tail, and looking half starved to death.   Someone must have left him behind in that vast wilderness.  And I felt sorry for him.  So as I handed him the last half of my supper, which was a delicious ham sandwich, made with my last two slices of bread, I said to him, "Dog!  You got here just in time.  You see that jeep over there?' I was pointing at my 1973 Volkswagen 'Thing'.  It was not a jeep, but that's what I called it.  I said, "Everything I own is in the back seat of that jeep.  This is my last night in the Glades.  I'm on my way to the great Okefenokee Swamp up there in South Georgia.  I've got a job waiting for me there.  I'll be taking care of bears, alligators, and all sorts of wild animals.  Its gonna' be fun Dog.  I'm all by myself.  You can come with me if you want to!"    
That cute little short legged dog must have understood every word I said, because the next morning when it was time to go, he was sitting in the front seat of that jeep waiting for me!  It took us twelve hours.  I drove some.  He drove some.  Just kidding.  We got to the swamp, and I took that job taking care of the animals.  And that dog and me, we were happy. I did not know what to call him, so I kept calling him "Dog".  Until one night I heard him yelp!  I ran outside to see what he was yelping about!  And there he was sitting in the middle of a mud puddle, soaking wet, and filthy dirty.  He looked so pitiful he was not even wagging his tail.  And when he looked up at me I could see what had happened, and it scared the daylights out of me!  His nose had swelled up as big as a balloon.  He looked like Snoopy sitting there!  And I just about screamed at the top of my lungs, "Swampy!  What kind of a swamp dog are you?  You've been snake bitten!  I've gotta' get you to the hospital right away!" I gently loaded him up in the jeep, and drove straight to town to the vet's house!   As it turned out, thank God Swampy lived through that snake bite.  Most dogs do.     
But now there was something new about my little short legged  friend.  His name was no longer "Dog"!  He had a name now!  His name was Swampy!  And oh how I came to love that cute little dog!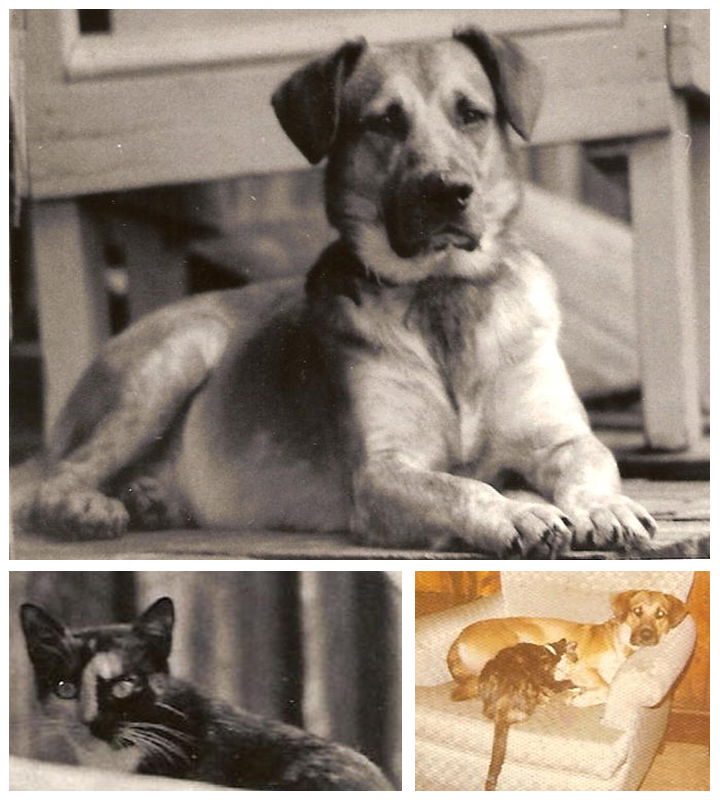 Not long after Swampy had earned his name, we found Skeeter.  A tiny calico kitten.   Swampy, Skeeter and I had so many wonderful adventures there on Cowhouse Island in the Okefenokee Swamp!  Life was truly beautiful.  This song "Swampy the Dog, Skeeter the Cat and Me" tells of the good times and the sad times.  It's included in my very first CD on Cowhouse Island Records entitled "My Life in the Okefenokee".   Swampy and Skeeter are forever in my memory of my days in the Okefenokee.   As long as I live I will never forget either of them!
Purchase SWAMPWISE and other really awesome stuff /store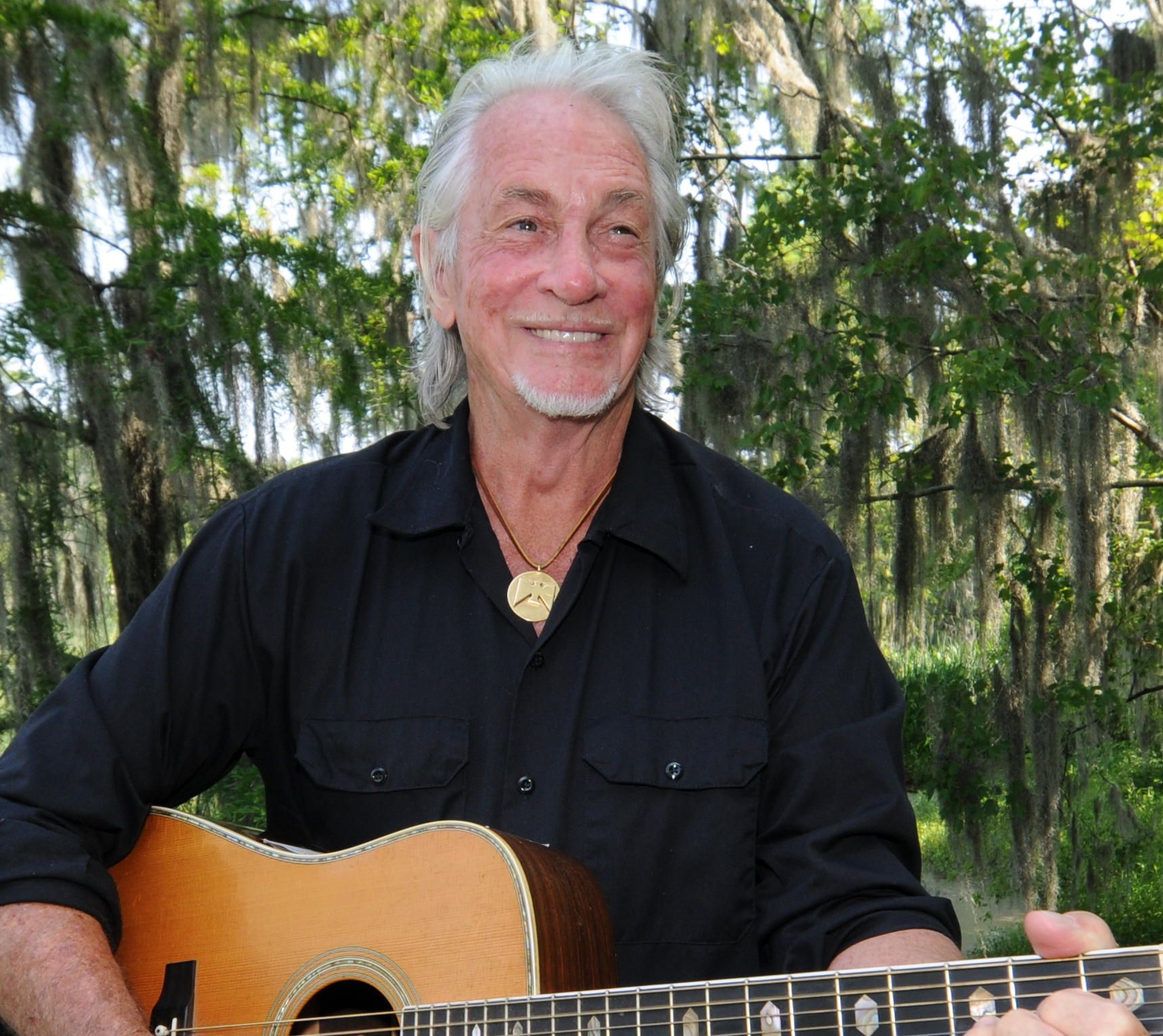 Okefenokee Joe 1932 - 2023
Richard "Dick" Flood also known as Okefenokee Joe, 90, passed away on Monday, January 9, 2023 at the Charlie Norwood VA Medical Center in Augusta, GA. Folk Funeral Home, Inc. and Crematory is assisting the family with arrangements. Please visit www.folkfuneralhome.com for full obituary and on-line registry. Please share and sign-up to email list on www.okefenokeejoe.com free songs, monthly newsletters and announcements for purchasing really awesome stuff!
~ thanks! Okefenokee Joe Enterprise